SOLIDWORKS Preferred Resellers
Alignex, Inc.
ARON S.A.S.
CADCentric
Computer Aided Technology, Inc.
FISHER/UNITECH
Intelligent CAD/CAM Tehcnology Ltd.
SEACAD Technologies Pte Ltd
SolidWizard
SolidXperts

Inventor Resellers
Envisage UK Ltd

Solid Edge Resellers
CADEX
Innovated Solutions
Cutting Edge Solutions

SOLIDWORKS Resellers
Advanced Technology Enterprise Pte Ltd
AJ Solutions
AlfaSolid SolidWorks
AppliCAD
AraWorks Visiativ
CADimensions, Inc.
Cadmes
CADNEA
CADSTEK, Ltd.
Cadtek Systems Limited
CADWorks Poland
CCS
CIMWORKS
DASI Solutions, LLC
DiTra Company
DPS Software GmbH
EGS
EuroSolid Zrt.
GoEngineer
Graphics Systems
HangZhou HuaRui Information Tech Co. Ltd.
Hawk Ridge Systems
Ibermatica
IME Trading SDN. BDH
Intercad Pty. Ltd.
Javelin Technologies, Inc.
Mecad Systems (Pty) Ltd
MLC CAD Systems
New Technology CADCAM Ltd
NODEDATA
Nuovamacut
PBI Cad-Cam Solutions
planetsoftware GmbH
PLM Group Denmark A/S
PLM Group Norge AS
PT Arisma Data Setia
Quest Integration
Ses3000 CNC Ltd. Sti.
Solid Solutions Management
SolidLine AG
SolidWorld
SOLKO Co.,Ltd.
Systematics Technologies
TEKYAZ
TriMech Solutions
UVW Soluções e Consultoria
Webs System Co.
YENASOFT Yazilim Donanim ve Dan. LTD STI



Since 2006, AlfaSolid is the official representative in Greece and Cyprus of DASSAULT SYSTèMES SE and its subsidiary DASSAULT SYSTèMES SolidWorks Corporation, with SOLIDWORKS & 3DEXPERIENCE solutions. AlfaSolid has always created and maintains a hi level technical support team. With this team, AlfaSolid succeeds in offering to the Greek Industry those technological solutions that allow the companies to become more competitive and gain market shares, because they increase the quality of the products, optimize the productive resources, at the same time reducing the time to market. Thus, with consistency and professionalism, AlfaSolid managed and made SOLIDWORKS the most important and most widespread 3D CAD solution in Greece and Cyprus and also, to highlight SolidCAM as a basic CAM tool for machine shops.

AlfaSolid SolidWorks
127 Ious str Athens 11853 Attica Greece
Phone: +302103414408
Email: info@alfasolid.com
Web: www.alfasolid.gr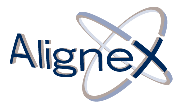 Alignex, "experts in aligning technology, " is committed to helping our clients focus on the opportunities that lie ahead. We support SOLIDWORKS, Cosmos, SmarTeam, PDMWorks and much more. We are more than just a reseller. Our team is comprised of highly-skilled and experienced system architects, project managers and programmers with expertise in Product Development, Information Management, Application Development, Infrastructure Development and Web Services. We are uniquely positioned to help your company align your technologies. Please contact us to learn more about our product offerings, training, custom application development or engineering services.

Alignex, Inc.
7200 Metro Blvd..
Edina, MN 55439
Phone: (866) 378-6829
Email: info@alignex.com
www.alignex.com

Intégrateur majeur de solutions PLM pour l'industrie et 1er distributeur Européen de SOLIDWORKS, Axemble bénéficie d'une expertise inégalée de 24 ans dans la mise en œuvre de solutions de conception 3D (SOLIDWORKS) et de gestion des données techniques.
Axemble s'affirme dans les faits comme un acteur incontournable du PLM :

Effectif de plus de 160 collaborateurs
Présents sur neuf agences en France et une filiale en Suisse
C.A. 2010 de 29 millions d'Euros
Plus de 12 000 licences SOLIDWORKS installées
6000 clients dans l'industrie

Axemble (Siège social) Axemble Suisse SA
26 rue Benoit Bennier - "Les Bureaux Verts" Chemin des Vergers 4
69260 Charbonnières les Bains. 2520 La Neuveville
Tél. +33 4 78872929 - Fax +33 4 78872900 Tel. + 41 32 7524600 - Fax + 41 32 7524606
E-mail: webmaster@axemble.com
Web : www.axemble.com - www.myaxembleservices.fr - www.mycadblog.fr
CADCentric Solutions Inc.
Unit 907 CFT Building (former ALPAP II Bldg.) Trade St. corner Investment Drive, Madrigal Business Park, Alabang 1780 Muntinlupa City, Philippines.?


https://www.cadcentric.ph/
Salesinquiry@cadcentric.ph
Customersupport@cadcentric.com
Telephone: (02) 8772 3478
Mobile: (+639) 215458666






CADimensions, Inc. has been a Value Added Reseller of Computer Aided Design (CAD) and 3D Modeling products since 1990. We offer 3D solutions, as well as comprehensive training and a very high level of customer support.
Our relationship with SOLIDWORKS began in 1995 as one of their very first resellers. Through the years we have established ourselves as one of the premier SOLIDWORKS resellers. CADimensions, Inc. provides sales, technical support, training, and applications development for the engineering, manufacturing, and educational markets in upstate New York, northern Pennsylvania, Vermont, and western Massachusetts.
CADimensions, Inc. has grown to over 30 employees who support over 1000 customers in our territory, which includes over 120 educational institutions. Our customers come from all market segments and range from single person operations to large companies using hundreds of seats of SOLIDWORKS and Enterprise PDM (Product Data Management).
If you need to design better products and get them to market faster, we can help.

CADimensions, Inc.
6310 Fly Road
East Syracuse, New York 13057
(315) 434-9787
www.cadimensions.com
email: gary@cadimensions.com

Office in Albany, Syracuse, Rochester, Buffalo


Cadmes offers you the tools, practical support and specific training. With the people to coordinate business processes Cadmes is the right company to optimize business results. Your company then stays brisk and surprising and one step ahead of everyone.

Cadmes is the trusted reseller of SOLIDWORKS products like SOLIDWORKS 3D CAD, SOLIDWORKS Simulation, SOLIDWORKS PDM, SOLIDWORKS Electrical and SOLIDWORKS Composer. Besides these products Cadmes is also reseller of Tacton and EXALEAD (Dassault Systèmes) and has a strong presence in the CAM world with Cimatron and Mastercam. Cadmes has establishments located in the Netherlands ('s-Hertogenbosch and Almelo), Belgium (Merelbeke and Gosselies) and South-Africa (Centurion).

Cadmes's-Hertogenbosch (headquarters)
Brabantlaan 3 D
5216 TV's-Hertogenbosch
The Netherlands
Telephone: +31 (0) 73 645 62 22
E-mail: info@cadmes.com
Website: www.cadmes.com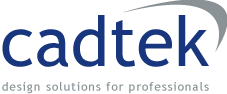 Cadtek Systems is one of the UK's leading engineering software solutions providers. Cadtek aims to help customers improve how they design their products, share their ideas, and manage their data. Our customer base includes companies who have worked with us for over 17 years.These successful and longstanding relationships are under-pinned by one of our core aims ® the provision of world class training and support for the SOLIDWORKS product range.

Cadtek Systems offers tiered SOLIDWORKS support packages developed over many years to cater for all sizes of company, and comprehensive SOLIDWORKS training solutions including an online learning option.

Cadtek's reputation as a SOLIDWORKS Reseller is synonymous with service, partnership and expertise. We operate on a nationwide basis from offices across the country.

More information about Cadtek Systems Limited can be found at http://www.cadtek.com

Computer Aided Technology, Inc. (CATI), headquartered in Buffalo Grove, IL, provides the Midwest with five full-service facilities, supporting Illinois, Indiana, Iowa, Michigan and Wisconsin. The mission of CATI is to unite quality people with advanced technology to create complete solutions. CATI is the No. 1 SOLIDWORKS overall performer in sales, marketing, and certified technical support and training. CATI is dedicated to providing comprehensive solutions to engineering, manufacturing, and educational sectors. Several of CATI's customers, including Ingersoll Milling, Life Fitness and SRP Scorpion Snowmobiles, have been chosen by SOLIDWORKS for worldwide case studies and demonstrations. CATI offers a full suite of SOLIDWORKS Solution Partner technologies including CAD, CAE, CAID, CAM, ECAD, PDM, and Hardware/Networking solutions. For the latest news from CATI, visit the CATI website at www.cati.com or contact a CATI representative at 888-308-2284.
CATI's 5 office locations serving the Midwest:

CATI's headquarters:
165 Arlington Heights Rd. Ste. 101
Buffalo Grove, IL 60089

Indianapolis, IN
Appleton, WI
Madison, WI
Milwaukee, WI

Since 1993 EGS Computers India has been providing Design Engineering Solutions to customers in India. Reseller of SOLIDWORKS with headquarters in Chennai, India, EGS India has been providing Sales, Technical Support and Training on SOLIDWORKS Suite of Design Solutions. EGS India has been working with numerous engineering industries in developing designs and performing finite element analysis as an Engineering Service Provider from India. EGS India also conducts training on Geometric Dimensioning and Tolerancing, Tolerance Stack Up Analysis, Finite Element Analysis, Design Automation using SOLIDWORKS API among other Design and Validation related subjects for the Manufacturing and Product Development Companies. EGS India has been a Top SOLIDWORKS Reseller in India with over a decade of support experience addressing customer challenges. EGS India is a SOLIDWORKS Authorized Training and Support Centre with offices in Chennai, Coimbatore and Trichy, Tamilnadu, INDIA. Full Fledged SOLIDWORKS Training Centres of EGS India are available in all 3 Cities.

Address:

Websites: www.egs.co.in www.egsindia.com

Chennai Office (Regd. Office & Head Quarters):
EGS Computers India Private Limited
New No. 90 Old No. 342 Arcot Road I Floor Kodambakkam Chennai 600 024 INDIA
Tel: +91 44 2480 3370
+91 44 2372 0265
+91 44 2472 1212
+91 44 2375 1679
Fax: +91 44 2484 4227
E-mail: info@egs.co.in

Envisage UK Ltd supply complete 2D & 3D CAD/CAM systems including hardware, networking and bespoke programming. We have many years experience in the configuration of PC & UNIX networks, including Intranets & Internets. Systems are pre-configured at our offices to ensure maximum productivity at the customer's site. PCs, Plotters and other peripherals are sourced from blue chip companies such as IIyama, HP, RM, Sony and Dell. CAD/CAM software is supplied, configured & supported from Autodesk, Openmind & Licom. Document Management Systems are from Curve Design's Design Manager. Training can be arranged on or off-site for all products by experienced engineers.

TEL: 0165 666 24 14
FAX: 0165 666 24 15
EMail: sales@envisageuk.com
Web: www.envisage.co.uk - www.envisageuk.com - www.educationcad.co.uk - www.educationcad.com

Since its establishment our company, EuroSolid Zrt. has aimed to give high technical support and effective solutions to companies in the field of mechanical and electrical design, product development and machining to enable their growth and process optimization. Our activities on behalf of SOLIDWORKS include professional customer support, trainings, installation of data management systems, interconnection of ECAD-MCAD processes, undertaking and taking over design tasks, and various simulation analysises. We have more than 25 years of professional experience and more than 1,000 satisfied customers. We are your partners in finding technical solutions!

EuroSolid Zrt.

Contact details: Adress: H–1117 Budapest, Szerémi út 7/B
Telephone: 06 20 222 0454
https://www.eurosolid.hu/
info@eurosolid.hu


FISHER/UNITECH is a full service engineering technologies firm that helps make simultaneous design and engineering a reality at your company. Whether assistance is needed in selecting and installing new CAID / CAD / CAE / CAM / PDM systems, implementing those systems to cut design and engineering cycle time, or contracting product design services, we can help. FISHER/UNITECH works with you to define current and long term systems and staffing requirements. Then we respond with a customized plan for computer hardware, software networking and supporting services.
GoEngineer is the leading SOLIDWORKS reseller in the western United States with more than 18 years of industry-leading performance. A 2001 award winning reseller with 5 locations to serve you with sales, support, and training in 3 states. Please visit us at goengineer.com for up-to-date product promotions, training & free seminar schedules, and contact information. Product support and training includes, SOLIDWORKS and all related add-ins, CosmoWorks, SmarTeam, PDMWorks, API Class, FloWorks training, CSWP exam and more...

Contact: GoEngineer
1990 So Milestone Blvd., Suite A
Salt Lake City
800.688.3234.
California: 818.783.5662 or 714.438.140
Colorado: 303.460.0007.

Graphics Systems is the Midwest's leading provider of CAD/CAM/CAE/PDM solutions for business and industry with over 14 years in business, and over 125 years of combined engineering experience. Major product offerings through Graphics Systems include SOLIDWORKS, Cosmos FEA, PDMWorks, SMARTEAM, DBWorks, MoldWorks, Teksoft CAM, Dimension 3D printers and more. Graphics Systems also provides superior training and technical support, which has been recognized among the highest ranked in the country by SOLIDWORKS Corporation. Graphics Systems has offices in Menomonee Falls, Madison, and Green Bay, WI in addition to Oakbrook Terrace, IL.

GSC

W189 N11161 Kleinmann Dr
Germantown, WI 53022
Ph. 1-800-454-2233
https://www.gsc-3d.com/
info@gsc-3d.com


Headquartered in Hong Kong, Intelligent CAD/CAM Technology Ltd. (abbreviate as ICT) was setup focusing on innovative and advanced 3D technologies. ICT was appointed as the master authorized distributor for SOLIDWORKS® in South China, Hong Kong and Macau from 1996, and was among the first group of distributors certified as SOLIDWORKS Authorized Training and Testing Centre in Asia Pacific. ICT has been striving to bring in best-in-class products and service to cater customers' need for enhanced productivity and has gained recognition with various sales and service awards. ICT also offers spectrum of solutions on computer-aided engineering (CAE), product data management (PDM), 3D digitizing and 3D printing (3DP).

Intelligent CAD/CAM Tehcnology Ltd.
Units 811-812,8/F,No.16 Science Park West Avenue,
Hong Kong Science Park, Shatin,
N.T., Hong Kong
Tel:(852) 2425 8136
Fax:(852) 2425 8098
Support Hotline:(852) 2425 8111
Contact Email:marketing@ict.com.hk
Website: www.ict.com.hk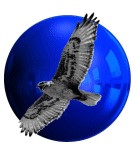 Hawk Ridge Systems is the #1 Worldwide Reseller of SOLIDWORKS 3D CAD software. We have 13 training facilities in the Western United States and Canada. We offer exclusive 24 hour esupport, live technical support, free training and unparalleled customer service.

Hawk Ridge Systems
5707 Redwood Drive, Suite 18
Oakland, CA 94619 USA
Phone: 510-482-6110
http:// www.hawkridgesys.com

MLC CAD System's mission is to help design and manufacturing companies, entrepreneurs, creative individuals, research institutions and other organizations put their ideas and products into production using the industry's best software technologies including SolidWorks 3D CAD, SolidWorks Simulation, SolidWorks PDM, SolidWorks Composer as well as Mastercam Multiaxis, Mill, Lathe, Router, Wire, Art and other leading CAD and CAM technologies.

MLC CAD Systems
http://www.mlc-cad.com

New Technology CADCAM is a leading supplier of SOLIDWORKS advanced Computer Aided Design (CAD) and Computer Aided Manufacturing (CAM) Solutions to the UK's Industrial Marketplace. We pride ourselves in providing Integrated CADCAM Systems that enable our customers to design & develop innovative products, that reach their target market sooner, at lower costs, with improved quality, yet sustainable & environmentally aware. At New Technology CADCAM, we focus upon helping our customers design better products, faster.

New Technology CADCAM Ltd
Waterslade House, Thame Road, Haddenham,
Buckinghamshire, HP17 8NT
Phone: +44 (0) 1844 295 235
Email: Chris.Horn@ntcadcam.co.uk
http://www.ntcadcam.co.uk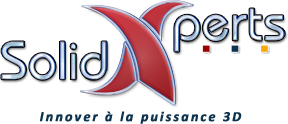 SolidXperts est un revendeur totalement dédié à SOLIDWORKS, positionné de façon à offrir une solution CAO complète.

SOLIDXPERTS ( siège social )
10 000, boul. Henri-Bourassa Ouest
St-Laurent, H4S 1R5, QC
Téléphone : + 1 (877) 876-5439
Télécopieur : + 1 (877) 876-5431

SOLIDXPERTS ( Québec )
1173, boul. Charest ouest, bureau #200
Québec, G1N 2C9, Qc
Téléphone : + 1 (877) 876-5439
Télécopieur : + 1 (877) 876-5431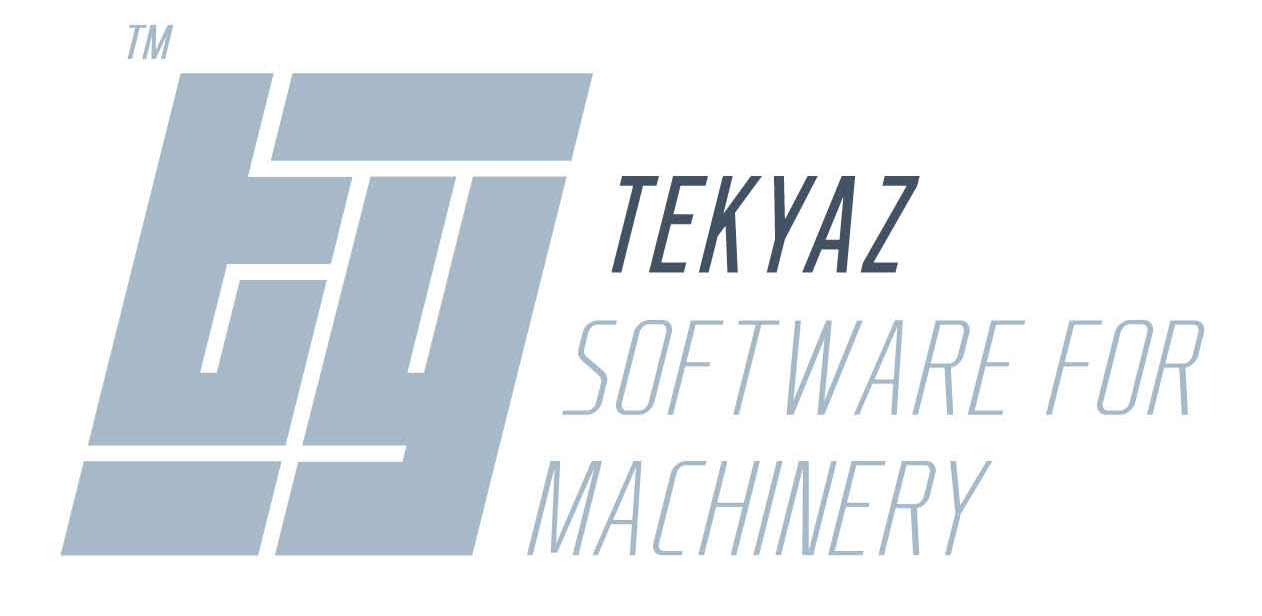 1994 yilinda UMTAS A.S. bunyesinde basladigimiz CAD/CAM/CAE alanindaki faaliyetlerimizi 2007 yilindan beri TEKYAZ TEKNOLOJIK YAZILIMLAR A.S. olarak surduruyoruz. Yine bir UMTAS A.S. kurulusu olan TEKYAZ TEKNOLOJIK YAZILIMLAR A.S. SOLIDWORKS, SolidCAM ve Cimatron yazilimlarinin Turkiye distributoru olarak CAD/CAM/CAE sektorunde uzmanlasmis bir sirkettir.
Turkiye genelinde Istanbul basta olmak uzere Izmir, Bursa, Konya ve Ankara illerinde gercek bolge ofisleri ve calisanlari ile Turkiye'nin dort bir yaninda yer alan musterilerine cogunlugu muhendis 40'i askin genc kadrosu ile hizmet vermektedir.
TEKYAZ 12 yillik Solidworks Turkiye Distributorlugu, 16 yillik CAD/CAM deneyimi, kuvvetli altyapisi, kurumsallasmis organizasyon yapisi ve genc kadrosu ile tum musterilerine program satisi, teknik destegi ve egitimleri ile butunsel cozumler sunmaktadir. Ayrica yazilim urunlerini desteklemek uzere cesitli cihazlarin satisi ve temsilciligi de yurutulmektedir.
TEKYAZ Teknolojik Yazilimlar 1500'un uzerinde musteri ve 300'un uzerinde Egitim Kurumu ile calismakta, SOLIDWORKS tarafindan gerceklestirilen tm sertifikalara sahip deneyimli ve tecrubeli egitim kadrosunun yani sira ozel sinavlara tabi tutulan profesyonel satis ekibi ile hizmet vermektedir.

TEKYAZ TEKNOLOJIK YAZILIMLAR VE MAKINA TICARET A.S.
Buyukdere Cad., Stad Han No. 85, Kat 6
Mecidiyekoy, 34387 Istanbul, TURKEY
Tel: 0212 217 40 84 Fax: 0212 217 40 88
info@tekyaz.com http://www.tekyaz.com

For 12 years, TriMech™ has helped our clients design better products
by partnering with them and offering, not only CAD/CAE/PDM/FEA/CAM software products, yet engineering solutions involving full-time and temporary staffing, contract design, analysis and drafting services, rapid prototyping, custom programming and implementation services. We have 7 offices and training facilities in Richmond, VA, Waynesboro VA, Columbia, MD, Pittsburgh PA, Durham, NC, Charlotte, NC, Atlanta, GA.

Phone: 1-888-874-6324
http://www.trimechsolutions.com/

UVW Soluções e Consultoria
Rua Diadema, 180 - Sorocaba - SP - Brasil

Revenda autorizada dos produtos Dassault SOLIDWORKS, Esprit CAM, Softwares para cálculos de engrenagens, DNC e soluções em nuvem. Suporte técnico, consultoria e treinamentos.

Tel: (15) 3232 8808
Send Email to uvw@uvw.com.br
http://www.uvw.com.br/

Founded in 1990, PBI offers products and services for computer aided design and manufacturing CADCAM, finite element analysis FEA, custom programming for companies who carry out mechanical design.

PBI's staff of engineers and technicians offer superior quality solutions. Reseller for high end software solutions, PBI offers support, training and has the expertise to configure and adapt software to meet clients specific needs.

115C, rue de Vaudreuil
Boucherville, Québec, J4B 1K7
Canada
Téléphone : 450-449-2525
Toll free 1-800-735-1331
Email: info@pbicadcam.com
http://www.pbicadcam.com
Let us add a link to your web site. Email us your logo and a small description of your products and/or services and the areas you serve. We reserve the right to edit your description for size.