CamTrax64™ helps the designer create solid models of virtually every type of cam with the dynamic motion control parameters your system requires.
CamTrax64 is for win64 operating systems.
CamTrax64™ features include:
Cylindrical cams
Plate (aka disk) cams
Globoidal cams (SOLIDWORKS only)
Linear cams

On center translating

Off center translating
Oscillating arm
A Fabrication module for NC control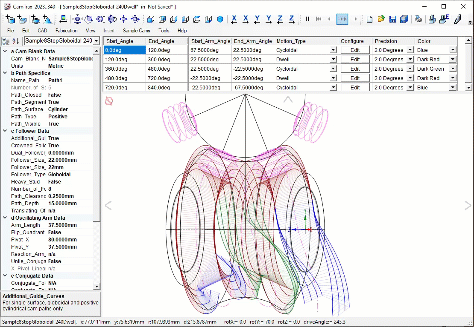 CamTrax64 is an add-on for SOLIDWORKS, Solid Edge and AutoDesk Inventor. .
CamTrax64 can be run as a standalone program. To download GearTrax for standalone use, please download the SOLIDWORKS version and enter "standalone" for the SOLIDWORKS serial number on the download form.